From:  GoFundMe
UPDATE #36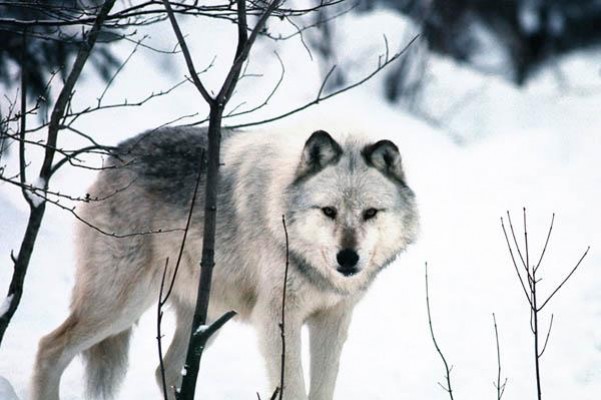 December 11: A Michigan based group, Great Lakes Wolf Patrol announced today that it was offering a $1,500.00 reward for information leading to the arrest and conviction of anyone who illegally kills a wolf in Michigan, Wisconsin or Minnesota. The announcement comes in response to recent wolf killings in the Upper Peninsula and an upsurge in Facebook sites that promote illegal wolf killing, such as "Wisconsin Wolf Hunt & Wisconsin Wolf Hunting" whose public comment logs encourage readers to "SSS" (Shoot, shovel and shut-up) and kill wolves out of season.
Organization members will be circulating reward posters in the areas where two dead wolves were recently found near Newberry and the the town of Gulliver with the hope that the cash reward will provide an incentive for residents to come forward. "We want to assist Michigan and other states' conservation officers in their investigations of illegal wolf killing." said Rod Coronado, the group's founder.
Great Lakes Wolf Patrol was founded this year to document and investigate the recreational hunting of gray wolves in Montana and Wisconsin. The group monitor's hunters and trappers during each state's wolf hunting seasons and worked with Wisconsin's Department of Natural Resources this Fall to investigate illegal wolf trapping during the October hunt. Last week, Wolf Patrol members documented this nation's only hound hunt for wolves in northern Wisconsin.
Video footage of their monitoring projects is available online at: wolf patrol.org and Facebook:
Wolf Patrol.
WANTED
Information leading to the arrest and conviction of poachers responsible for killing wolves in Mackinac and Schoolcraft Counties.
On 11/26/14, a wolf that had been shot, was dumped near the Mackinac-Luce County line, southwest of the town of Newberry. In a separate incident, a radio-collared wolf that was part of a wildlife study was killed, and its collar disposed of, near Gulliver in Doyle Township.
A reward is being offered for information that leads to the arrest of the subject or subjects involved. Anyone with any possible information on these cases is asked to call the Report All Poaching Hotline at 800-292-7800, 24 hours a day, seven days a week, or to contact their local DNR office or conservation officer. Information may be left anonymously. Callers may remain anonymous and still be eligible to receive a reward.
Contacts: Debbie Munson Badini, 906-226-1352 or Lt. Skip Hagy, 906-293-5131, ext. 4100, MI DNR
*$1,500 REWARD*
*In addition to any reward offered through the Michigan DNR reward program. Great Lakes Wolf Patrol will pay $1,500 for information that leads to the arrest and conviction of anyone who illegal kills a wolf in the state of Michigan.
---
Friends of the Wolf,
My name is Rod Coronado and I've organized the only citizen monitoring project in the nation, whose aim is to document and lobby to end the recreational hunting of gray wolves in the Great Lakes region. We are a 100% volunteer group comprised of citizens from all walks of life, who are united in our opposition to the state management of wolves.
Our goal this Fall is to document the Wisconsin wolf hunt, which begins on October 15th. We will be present in the field with not only our own documentation crew, but two independent video journalists as well who are working on international news stories. We also support the indigenous nations of the Great Lakes, who are united in their opposition to the wolf hunt.
With your support, we will repeat what we were able to achieve in Montana this September, where we generated national media attention on the recreational killing of wolves outside of Yellowstone National Park (see Yellowstone Wolf Patrol, or our website/Facebook sites: wolfpatrol.org and Wolf Patrol) Our aim is to create a citizen-led movement dedicated to monitoring public activities on our public lands. We do not believe that wolf recovery has been achieved, and are greatly concerned that state management of wolves is dangerously reducing wolf populations to levels that could once again, threaten their viable existence in their traditional territory in the lower 48 states.
We need funds to pay primarily for our transportation costs and food to maintain an encampment in Wisconsin's wolf hunt zones, where we will remain as long as our support can be maintained. Please consider joining our campaign by supporting this project so the wolves of the Great Lakes will have physical representation for the duration of the 2014-15 wolf hunting season.
GREAT LAKES WOLF PATROL IS A LEGAL COALITION OF CITIZENS COMMITTED TO NONVIOLENT OBSERVATION, DOCUMENTATION AND MONITORING OF PUBLIC POLICIES ON PUBLIC LANDS. WE DO NOT INTEND TO HARASS OR INTERFERE WITH WISCONISIN DEPARTMENT OF NATURAL RESOURCES PERSONNEL OR LAW-ABIDING HUNTERS.
Wishlist: Bottom of article
Related articles